Time to share a blog! My friend (and kind of boss) co authors the Domestic Minxes blog where she and her friend document their somewhat disturbingly obsessive interest in nail polish.
Pretty right*? And that's just one! There are millions of gorgeous photos of pretty colours, so when you're feeling girly, go take a look. And leave a comment, this girl loves the comments :-P
I've been inspired to make a small post about makeup and nailpolish and things, but because I wear very little makeup, and stopped painting my nails when they got super brittle, I thought I'd have a look around the internet for things I think are gorgeous or amazing. Here, have some more link love!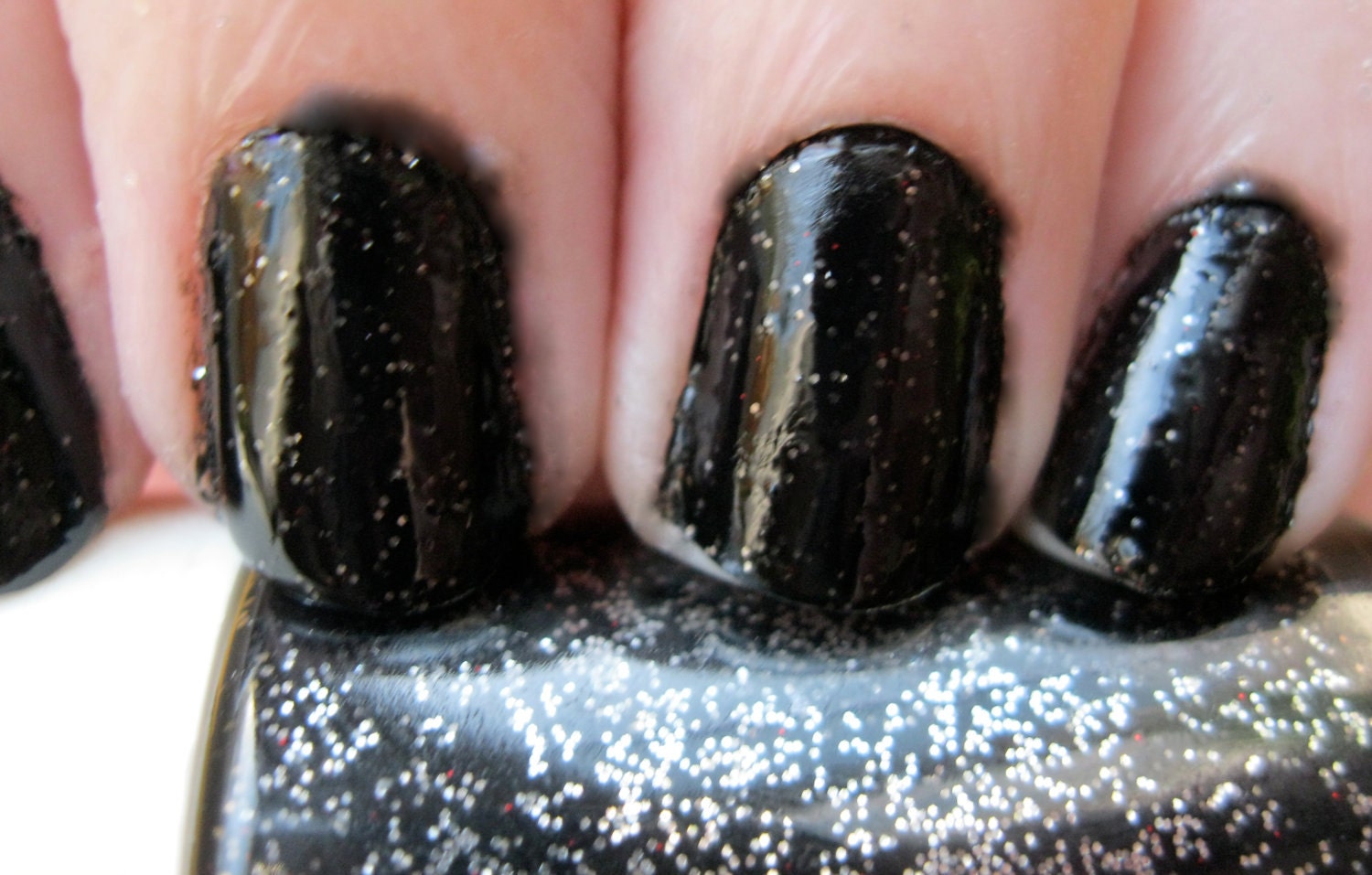 Castiel and the Impala.

Need. I. Say. More? Check out more of these brilliant custom nailpolishes inspired by pop/geek culture by clicking the picture.


Stormtrooper Nail Art
And the awesome continues. Cute Polish has a whole heap of geek and non-geek nail art tutorials, go watch!
R2I2?
Another Star Wars pretty (and we all know how I feel about Star Wars) but it's just way too cool to pass up! Again, click on the link to find more awesomeness.
I found all three of these through
Geek Crafts
, one of the few blogs I am still religiously keeping up with, now that I has the work thing going. I forget, did I mention this new job? I think I wrote a post about it and forgot to edit and publish it. I shall post about it shortly!
*I'm thinking I would like to use this nail polish as the background for a picture of the Enterprise, following the method Cute Polish uses for her One Direction (oh no!) tutorial